Faculty of Mathematical and Computational Sciences
Computer Science is one of the main pillars of modern technology and advancements. The faculty of Computer Science UPEI aims at producing graduates that can contribute and compete in the challenging market of software development and bringing science to life.
The UPEI Computer Science program not only provides technical and theoretical knowledge to students, but it aims at providing the students with professional experiences in the field and real-life challenges that enables them to be unique in the job market.
Message from the Associate Dean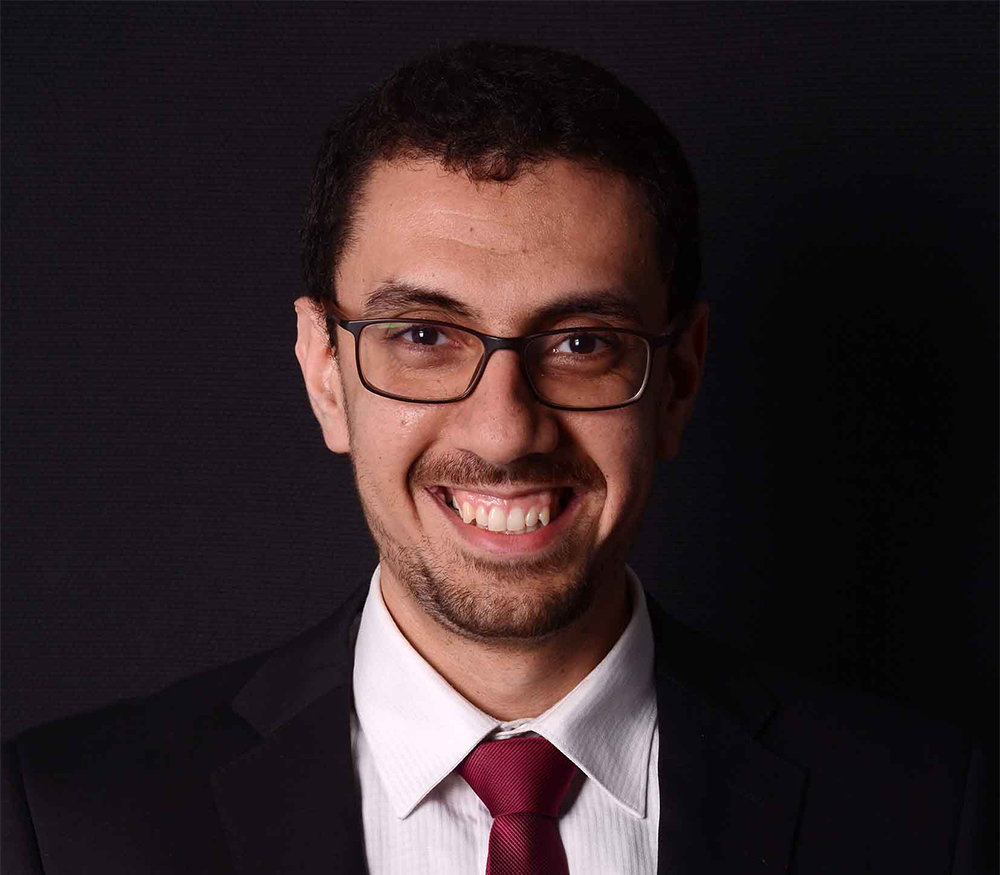 ASSOCIATE DEAN
FACULTY OF MATHEMATICAL
AND COMPUTATIONAL SCIENCES
The world has witnessed a revolution in Computer Science applications on all aspects of life such as health, education, communication, economy, and up to space exploration. This technological boom requires skilled individuals to cope with and contribute to.
A highly qualified graduate not only needs a versatile set of technical skills, but also needs to be up to pace with the industrial developments and be able to cope with any future changes. This is what the UPEI Computer Science specializations are providing for their students.
The UPEI, Cairo Campus Computer Science hosts three main specializations: Video Game Development, Data Analytics, and Business Analytics. These specializations serve two of the largest modern software markets. UPEI, Cairo Campus promises its students an edge in these competitive job markets by providing them with the proper combination of skills and a balance between theory and practice.
Mission
The Mission of the UPEI Faculty of Science is to provide the job market with dependable and skilled graduates that are qualified based on international standards who can contribute to and advance modern industry.
Values
Knowledge
Critical Thinking
Problem Solving
Video Game Programming
Data Analytics
Business Analytics
Video Game Programming Specialization
Video Game Programming is a very challenging task and requires a diverse set of skills and hands-on experience. The Game Programming specialization at UPEI balances between introducing theories and practical experience. Both academics and professionals teach the students to enable them to be ready for such a demanding market. The Video Game market is worth now more than both the music and movie industries combined. This growth requires skilled programmers, especially with online game streaming, which has already launched, opening a potential for even more careers. The Video Game Programming specialization delivered by UPEI's branch campus hosted by UofC is a unique program in the MENA region. These new graduates will add value to the region's market, not only in Video Game Programming but in all fields requiring a skilled programmer.
Data and Business Analytics Specializations
The amounts of data collected per second now have grown immensely from all aspects. Extracting information from data is how modern businesses, management, and operations work. The world witnessed significant advancements since it started to embrace Data Analysis on a wide scale. That is why all jobs related to data are now the highest-paid amongst all other specializations. Previously a graduate study only in Egypt, now UPEI's program delivered by its branch campus hosted by UofCanada provides an undergraduate program that qualifies students to Data Analytics. The program provides students with practical skills that enable them to translate data analysis into programs and produce results. In other words, Data Analytics is not all about mathematical theory but also how such theory can come to life in practice.
Business Analytics is a balance between three fields of knowledge, enabling our students to work in developing analytics solutions for business applications. This is why this specialization has lesser free electives and directs the students to more business courses to enable them to understand more about how organizations work and their financial details.
Curriculum & Course Structure
The Bachelor of Science degree is a four-year degree consisting of 120 semester hours.
Required Courses
Courses that are marked by (VGD) are required only by the Video Game Development specialization, those marked by (DA) are required only by the Data Analytics specialization, and (BA) marks a course required by Business Analytics.
Simulation Engineer
Software Developer and Optimizer
Data Analyst
Data Engineer
VR & AR Developer
Game Developer (cross-platform)
Graphics Engineer
Database Manager
Business Data Analyst
A highly capable computer lab suitable for intensive graphics development and mathematical computations. Virtual Reality Goggles for development.
Students have multiple licensed software that facilitates their studies.
Collaborative classrooms and regular lecture rooms are both utilized. The lecture rooms have modern smart board capabilities that are utilized by staff to deliver their courses.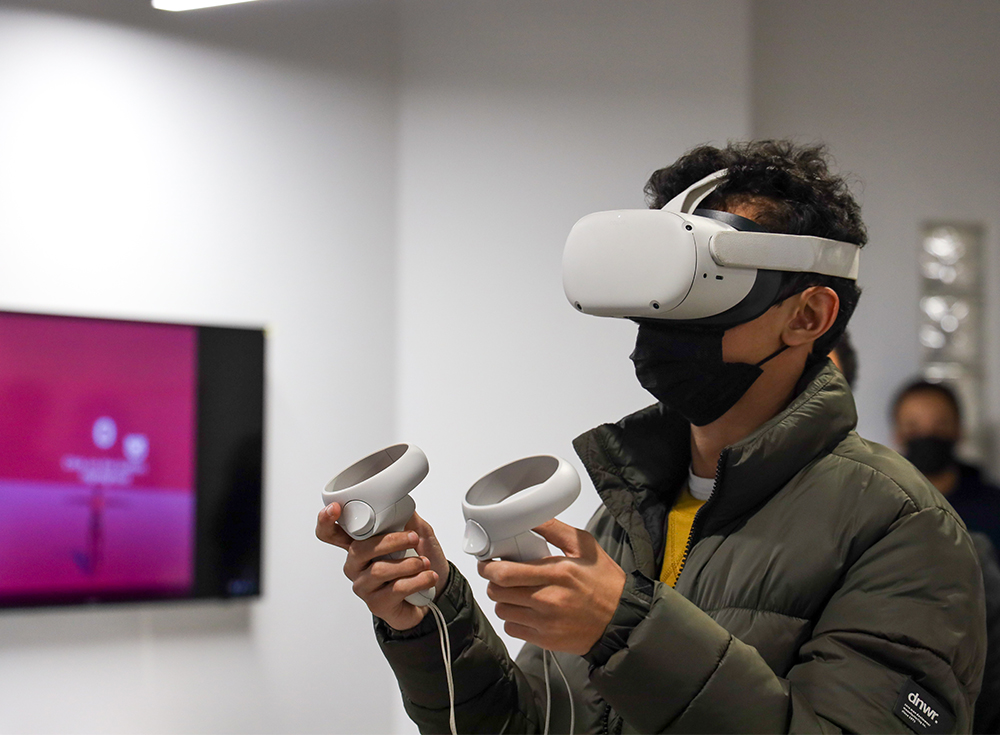 Desire to Learn (D2L) is our Learning Management System (LMS) and the central location that instructors post information for their students.
What makes each program unique? What is the selling point of each program?
The first Video Game Development program in Egypt and in the MENA region.
The first Data and Business Analytics program in Egypt which is different and more applied than other Data Science specializations.
The program provides a versatile skill set that empowers graduates to work in numerous fields.
UPEI Cairo Campus is devoted to acquiring esteemed and diverse faculty with both professional and academic experiences. This highly enriches the student experience.
International unique education and a Canadian degree.
UPEI Faculty of Mathematics and Computational Sciences students are provided with the opportunity to participate in a Co-Op program. The Co-op Program is an integrated approach to university education which enables students to alternate academic terms on campus with work terms in suitable employment. The success of such programs is founded on the principle that students are able to apply theoretical knowledge from course studies in the workplace and return to the classroom with practical workplace experience.
Students accepted into the program, complete at least three 14-week paid work terms and three professional development courses.
The Co-op option is available to full-time students in any specialization within the Faculty of Mathematics and Computational Sciences. Applications to the Co-op Education Program are normally made after completion of the first year of study. Students who successfully complete all the requirements of the program will have the notation entered on their transcripts and on the graduation parchment.
Need more information about Faculty of Mathematical and Computational Sciences?