Faculty of Business Administration
High quality, integrated business education
The Faculty of Business is committed to providing students with a high quality, integrated business education in a personalized learning environment. Our Bachelor of Business Administration (BBA) degree program is structured to provide the broad-based, cross-functional business education required for leaders of business, government, and not-for-profit organizations. The faculty's personalized learning environment provides opportunities for extensive interaction between students, faculty and practitioners. The Faculty of Business is committed to intellectual leadership, and to excellence in developing new knowledge and conveying that knowledge to its students and to the public. In order to attract, develop and retain students, faculty and staff, the faculty recognizes that it must sustain an intellectually stimulating environment. The faculty views its students as partners in the development of a high-quality business education. Graduates are expected to have developed competency in integrating the core functional business disciplines; ethical, social, historical and global awareness; critical thinking and problem solving; quantitative analysis; communication skills and leadership; team work as well as personal initiative; technological application in business; and using business research to support evidence-informed practice. The degree program in the Faculty of Business is designed to fulfill this mission and to provide the educational breadth and depth needed by business leaders.
Message from the Associate Dean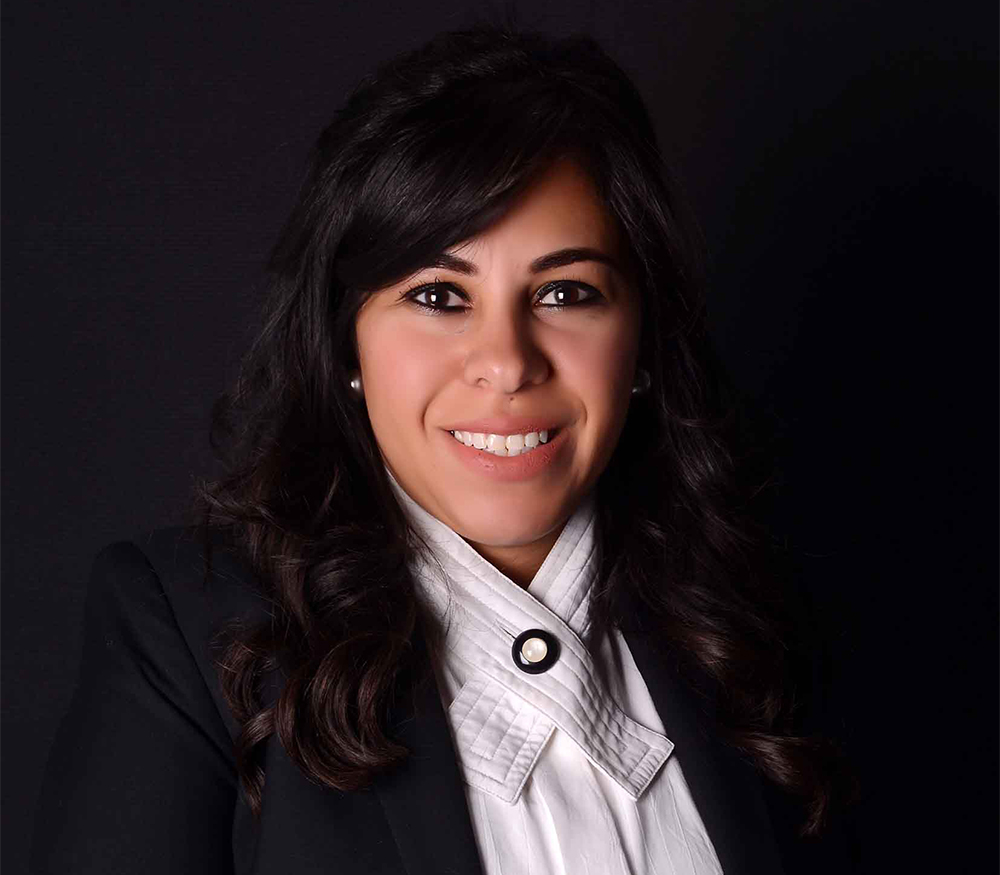 INTERIM ASSOCIATE DEAN
FACULTY OF BUSINESS ADMINISTRATION 
From barter agreements in the stone ages to crypto currency trading in the 21st  century, business remains the only career whose demand and importance will never decline. However, the accelerating rate at which this field changes will always remain a significant challenge to all business leaders. A challenge that requires successful leaders to be opportunity oriented, innovative, adaptable, resilient and emotionally intelligent, let aside, knowledgeable and updated.
In realizing and capitalizing on this accelerated change, UPEI – Cairo campus faculty of Business provides a unique learning experience that enables students to better utilize their capabilities, explore and exploit their environment, and be capable of coming up with the next big change. Through our unique blend of hands on business education, entrepreneurial skills, fun campus environment and multicultural exposure, students develop into well rounded leaders who can excel in all types of business environments.
Mission
The Mission of the UPEI Faculty of Business is to progress society through the delivery of outstanding business education, scholarly research, and community engagement.
Values
Values
Entrepreneurial
Innovative
Experiential
Community driven
The UPEI BBA program offers students high academic standards and a rich educational experience that integrates intellectual growth and cross-disciplinary breadth in a student-centred learning environment. Through innovative curricula, teamwork, and leadership-developing experiences, students gain vital critical thinking, creativity, and communication skills. Students learn from high-calibre professors with extensive international and professional experiences.
The UPEI BBA program allows students not only to comprehend and appreciate the subject matter but also to think in new directions passionately and continuously generate thought-provoking questions of the dynamic business environment. With an emphasis on evidence-based decision-making and experiential learning through class discussions and exercises, case analyses, and field-based projects, the UPEI BBA program develops students' capabilities and the professionalism in character needed for them to meet the demands of the work environment they will encounter.
Entrepreneurship
Marketing
Finance
Accounting
Organizational Management
Curriculum & Course Structure
The Bachelor of Business Administration (BBA) degree is a four-year degree consisting of 120 semester hours.
Notes
Accounting courses are considered to be business courses.
All courses will not necessarily be offered each year.  Students should consult before registration.
The completion of UPEI 1010 is a required course for the BBA, but the course also meets the general UPEI requirement of taking UPEI 1010, 1020 or 1030
Accountant
Financial Analyst
Chief Financial Officer (CFO)
Entrepreneur
Marketing Manager
Business Consultant
Chief Executive Officer (CEO)
Human Resources (HR) Specialist
Collaborative classrooms and regular lecture rooms are both utilized. The lecture rooms have modern smart board capabilities that are utilized by staff to deliver.
D2L is our Learning Management System (LMS) and the central location that instructors post information for their students.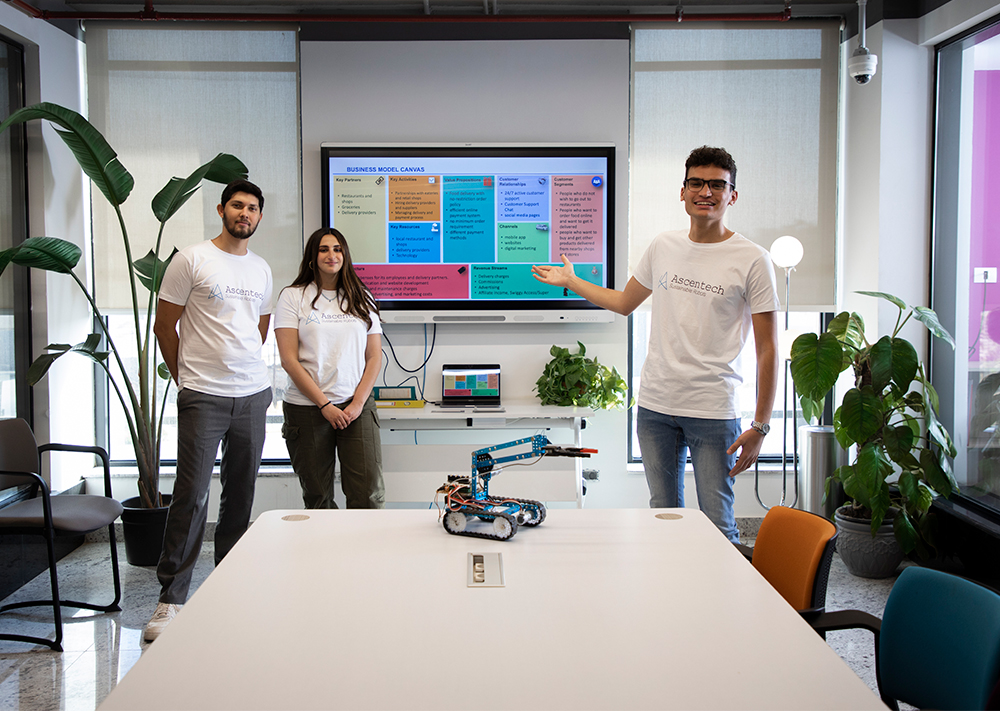 Combining classroom studies with practical work experience
The UPEI Co-op Program is an integrated approach to university education which enables students to alternate academic terms on campus with work terms in suitable employment. The success of such programs is founded on the principle that students are able to apply theoretical knowledge from course studies in the workplace and return to the classroom with practical workplace experience. Students who successfully complete all the requirements of the program will have the notation entered on their transcripts and on the graduation parchment.
Students accepted into the program, complete at least three 14-week paid work terms and three professional development courses. Credits earned through completion of work terms are counted as general electives (i.e. free or non-business electives).
The Co-op option is available to full-time students in any specialization within the Faculty of Business. Applications to the Co-op Education Program are normally made after completion of the first year of study.
What makes each program unique?
The first business faculty focusing on entrepreneurship education and mindset in Egypt.
Hands on- experiential learning in all courses and specializations
A-Co-Op program that allows students to gain work or entrepreneurial experience while earning credit.
Why the students should choose to study this program at UPEI Cairo Campus?
Well-rounded student experience and broad spectrum of knowledge and skills.
International education with multi-cultural perspective.
Need more information about Faculty of Business Administration?
The UPEI FOB is a member of AACSB International (The Association to Advance Collegiate Schools of Business). AACSB International connects educators, students, and businesses to achieve a common goal: to create the next generation of great leaders. Synonymous with the highest standards of excellence since 1916, AACSB provides quality assurance, business education intelligence, and professional development services to over 1,600 member organizations and nearly 800 accredited business schools worldwide. AACSB accreditation is considered the "gold standard" of business accreditation.